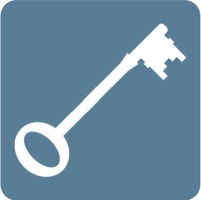 Gateway
Gateway offers a lite touch, low cost support to those clients with more modest portfolios between £35,000 and £80,000 often requiring less complex financial approaches or maybe only just starting on their planning journey with a view to developing towards Foundation or Wealth in the future.
An Indigo Gateway client may not need the added value which an annual proactive face to face financial planning service provides. However, it remains important to ensure that any plans in place are in line with current circumstances and objectives. With that in mind Gateway clients will be given the opportunity to review their plans annually.
Up-to-date policy information is held electronically so that we can respond efficiently to requests for advice or services whilst regular newsletters maintain a personal (yet remote) communication.
A Gateway client would still require the support of Indigo to manage their portfolio and assist with any administration over the term of the plans.
Over time a Gateway client may also wish to move up to a more proactive service such as Indigo Foundation or Indigo Wealth. Alternatively, at some stage clients may choose to move to Gateway from these higher levels of ongoing service.
The fees for the Gateway service are based upon a percentage of funds under management but there is also a facility for a charged-for face-to-face meeting where a simple hourly rate will be applied for the time taken.
The Client Agreement, Ongoing Service Agreement and Charge Card can provide more information.
We would expect our Gateway clients to typically be concerned about:
Having a point of contact within Indigo
Having access to administrative support from Indigo
Understanding the values or benefits of plans
Reducing the cost of ongoing services
Included in the Gateway service:
Support Team contact
Quarterly Newsletters by email
Remote review of circumstances
Back-office file updates when valuations/statements received
Indigo act as agents in all communications with companies and institutions
Yearly consolidated portfolio/plan valuations
Invitation to a fee-paid Financial Health check at our offices
A promise that the charges described in your Client Agreement and Ongoing Service Agreement are the only amounts we will receive for the services we provide to you
Your commitment to us as a Gateway client:
Provide all the documents and information requested
Inform your Adviser of any changes to your personal or financial situation
Charge for this level of service:
0.75% per annum of funds under management, subject to a minimum of £250.